Why Mom Will Love Preserved Roses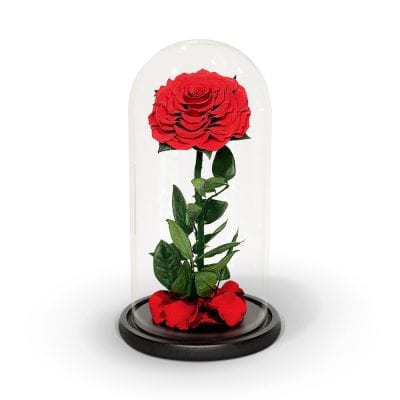 Wonderful Moms
A baby is a gift from God and no matter how you would describe the arrival of one it has been universally heralded because it is the propagation of the human species. Without babies being born no man or woman would have fulfilled their duties to mankind. Each of us whether we are men or women is duty bound to ensure we help to propagate our species. Men may help in this very sacred task but it is the women who would carry the fetus and bear the responsibility of carrying the offspring all through the pregnancy to deliver a baby into this world.
When a woman delivers a baby she is elevated to motherhood which is one of the most important tasks she would perform in her life. Moms are loved and always cared for by everyone especially by their spouses who would generally go to any length to ensure a Mom is always kept happy and contended. No stone would be left unturned to ensure a Mom is always given the due place that they deserve. It is in this context with the always looked forward to event which is celebrated the world over and called "Mother's Day" takes pride of precedence to give every Mom a gift she would always cherish.
Gifting an Infinity Rose
That most important day is just round the corner and would be upon us before we could say "Jack Robinson" hence we should be ready with a wonderful idea to ensure we pick the right gift to give a mother on Mother's Day. It is not the value of a gift which would carry the weight of the thought but the uniqueness that would be attached to it. Many gifts have been given to Moms over the years but none have been unique in design and specialty in looks as a preserved Infinity Rose. It has a uniqueness which no other gift could bring forth.
A simple rose goes through a very elaborate process to bring forth a stunning finesse which cannot be compared to anything else. An Infinity Rose could do wonders as it is a naturally occurring phenomenon which has been converted to a stunning gift which could be preserved till eternity. A mother who would receive such a valuable gift would always hold it close to hearts. This is a natural tendency which would please anybody especially those who know anything about roses and how beautiful they are whether in a natural setting or as a preserved Infinity Rose.
A selection unlike any other
The proliferation of the Infinity Rose has captivated the hearts of many and this would be mainly due to the veneration which has propelled it to be a perfect gift on Mother's Day. When you step out to get that perfect gift for your spouse, mother or any woman who would always haunt you in your dreams it is a preserved Infinity Rose which would strike the right chords. These chords are reciprocal and are something which could convey the love that you have for that perfect woman in your dreams.
Infinity Rose has been in the forefront delivering quality products at affordable prices. Their boast does not stop there but extends far beyond ensuring what reaches their varied customers is the best and nothing but the best. The finished product which would reach you when you order online is checked and quality passed before it would be placed in an elegant box to reach you. Every Infinity Rose is delivered to you in perfect condition, ensuring that it remains flawless. It is this obsession for quality which has kept the Infinity Rose at its best and has been the pick of many gift givers the world over.
Hence if you are looking for that perfect gift there is none other than the Infinity Rose which should take your eye as it would definitely catch the eye of any beholder. There is a special attraction that women have towards the Infinity Rose. Flowers have be any woman's dream and when it is preserved Infinity Roses makes a pretty picture as a gift to be given to any Mom. There is not an iota of doubt that would suggest that an Infinity Rose has lost its luster is not as wanted as it would naturally be.
Roses for Moms
Moms have been respected at all times and when you need to appreciate their roles in society it would be prudent to gift them with something appropriate to reciprocate what they mean to us. It is this important task that they perform to society at large which elevates them onto a pedestal incomparable to any other. Moms have an exalted position and it is our prerogative to ensure they retain that position and ensure the propagation of our species. Moms like roses but when it is one special type or kind they would extend both their hands and grab it gleefully.
The world is changing very rapidly and like everyone else Moms too would like a gift to keep which would exude their own personality and that of their offspring. Giving credence to the fact that they like a preserved rose of which there is better than an Infinity Rose. It is the process that a natural Rose goes through and ultimate finished product which tickles the interest of any woman, be they a Mom or otherwise. But when it is a new Mom who has brought joy to the world by delivering the best gift anyone could give which is a new born, the happiness is unquantifiable. 
If you are contemplating of getting the perfect gift for a Mom there is none better available to you that the effervescent Infinity Rose. There is none to match its uniqueness and specialty as a preserved Infinity Rose which Moms would fall head over heels to get one for them. So it is opportune that you fulfill that desire.