Ways To Make Valentine's Day Special In 2020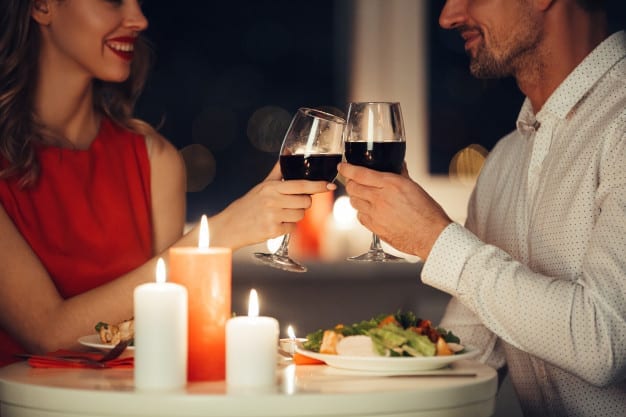 Beginning with every January 1st of every New Year, there are many days in our calendar which are reserved for various significant occasions. Among them all, February 14th stands out tall and handsome as it is a day specially allocated for all those lovers spread far and wide, across the world. Lovers try to find the best and most appropriate gift for their partner and it could become quite a challenging task for many. Valentine's Day which comes every year on February 14th creates a hive of activity among lovers from across every divide and strata in life to get the best gift for their respective partners.
A challenging task
When in love it is prudent to know what your better half would like to receive as a gift from you and also cherish it for eternity. Love is not something that could be left by the wayside after a few days, weeks, years or decades. Love is for eternity and it is this that has made this human bond so special in our society. Many famous lovers over many millennia have showered their loved ones with some very significant gifts. Most of them are embedded into world history and are unmatchable for mortals like us. That said, love is not only for immortals but for mortals like us who tread on this Earth and have the same or greater feelings towards our loved ones.
There are many ways that you could celebrate Valentine's Day, with your loved one. Spending this special day dining out in an exclusive restaurant, strolling along hand in hand on a serene shore, or just whispering sweet nothings in each other's ears could be a good beginning for the day. Your loved one would look forward to your imagination and how you would sweep her or him off their respective feet, is what would matter most, at the end of the day. A special day needs special thoughts and letting your imagination to run riot would be what you should be doing if you are to impress your loved one.
Whatever you would do to impress, the day should end with a gift that she or he would keep close to heart and enjoy the feeling of being loved till eternity. To ensure love is eternal, the gift should be appropriate and last the length of your love and far beyond.
An Infinity Rose
Carefully nurtured and cultivated in a specially controlled environment, the Infinity Rose is a gift in a million. These are natural roses that have been around as special Valentine's Day gifts and have enhanced love among all those ardent lovers out there for many decades. The Gold dipped Infinity Rose is carefully selected and undergoes a very stringent glazing process which is ensured to be flawless at every stage it would go through. It is this exquisite process that makes the Infinity Rose Gold the most special gift any lover could give another.
The process takes months until the end product a superlative Infinity Rose reaches its final stage for delivery. At every stage strict quality controls assures that what reaches the final benefactor of this spectacular gift is flawless and superlative in every way. To enhance its preservation for eternity the Infinity Rose Gold, is presented in an elegantly crafted Premium Glass Lid Display Case. The Infinity Rose Gold and its display case perfectly harmonize and compliments' each other to sheer perfection.
A Valentine's Day Gift to last eternity
The indecision in any lover's mind would end when looking at the Infinity Rose Gold in its Premium Glass Lid Display Case because it is spectacular and eye catching. If you are looking at a gift this Valentine's Day, and intend presenting something that would sweep your loved one off her or his feet, then it should definitely be nothing else other than an Infinity Rose Gold in its flamboyant display case. You could see your lover's eyes light up when she or he opens out the gift and beholds the superlative gift that has been given. This alone would be significantly sufficient to bring out natural emotions that would brighten up your heart. Love they say is embedded in our hearts and only special moments would ignite it into the open. The opening of the wrapped gift given on Valentine's Day could be that special occasion and ensuring it has the optimum effect would be your prerogative.
The specialty in an Infinity Rose Gold is the exquisite process it undergoes from being a carefully cultivated rose to the final product being presented in an elegant display case. None other natural gift appropriate to be presented to a lover on Valentine's Day, goes through such an elaborate process. Handpicked and crafted by professionals who have been undertaking this arduous task over the years, know every flaw that could make your Infinity Rose Gold, not the special gift you would like to give your loved one. Hence they look at every Infinity Rose Gold at every stage of its production process with a hawk's eye to ensure only the best leave their facilities.
It is this definitive impression that we have which induces us to give every buyer of our Infinity Rose Gold in its Premium Glass Lid Display Case, a "No Questions" asked Money Back Guarantee. We are overwhelmingly certain that what we bring to you is one of our best and about that we have not and iota of doubt. The Infinity Rose Gold would stand the test of time and be a gift to be cherished and remembered till eternity.