Spoil Your Mom On This Mother's Day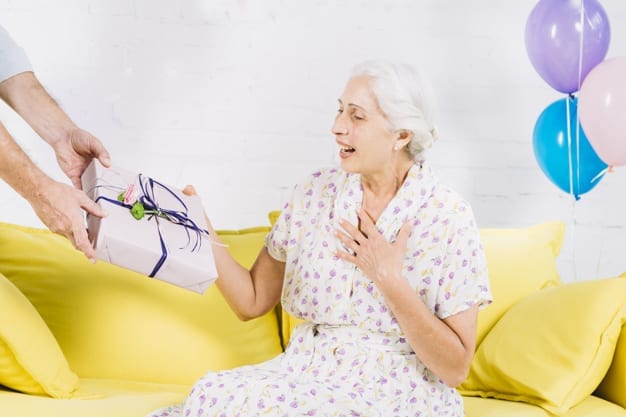 Just like the way you treasure a precious diamond, you need to treasure your loving mom. There is no doubt about the love your mom have towards you is precious and rare. The bond between a child and a mother is everlasting. A mother would give selflessly for the growth and prosper of her child. A love given by a mom is unconditional and everlasting. So this is the best time of the year to show your mom your love and appreciation by spoiling her on this upcoming Mother's day. Then, you might be wondering how to show that amazing and dynamic woman how much you care? Well, with our wide range of remarkable rose gifts you will be sure to find the best gift for her. In the hunt of perfect Mother's day gift, we thought of giving you a helping hand on creating an unforgettable day for your mom. However, we are a pleasure to let you know that most of the exciting activities for Mother's day can be done in one convenient place. So to avoid any disappointment you can book in advance either it a shopping spree or a special lunch.
Start with a spa treatment
It is not quite easy for a mom to escape from her everyday busy schedule and relax away from the home. A mother plays various roles in your life as your mentor, best friend and of course your supporter at all times. So it is high time to appreciate this superwoman by taking her for a peaceful and relaxing day. Arrange a remarkable spa treatment with various other options like facials, body treatments, hydrotherapy and other beauty treatments as it would be the best way to hustle from daily life. At the end of the day, your mom would be energized and relaxed.
Take her for a trip
The best way a mom can get out of her busy life is by enjoying a trip that would relax her mind. You can plan this surprising getaway by booking a hotel or a guesthouse over the weekend. Make sure that you find a place that has everything she needs which includes a beautiful pool, food and a place to get a good spa treatment to relax.
A good shopping experience with your mom
Usually, a mother goes shopping for household stuff like groceries and other things that are need for her family. Hence, why don't you spoil your mom with a shopping spree? So take her to some amazing shopping malls in the town and let her purchase all the stuff she wants.
Enjoy a picnic with your mom
There is nothing better than a relaxing experience of a picnic during May. Set a picnic basket with all the delicious goodies, a bottle of wine or champagne and a blanket to enjoy a wonderful evening with all the family. It would be a wonderful way to celebrate this amazing day in style enjoying nature.
Make a creative mother's day album        
One of the best ways to describe motherhood and the beauty of it is my lovely mother's day quotes. In case if you are creative and want something of your own to make this day more special to your mom you can make a gift on your own. To create a personalized mother's day album which includes all the special moments together with mom? You can even include some of your creative quotes and poems about the good times you shared with your mom as it would get the sentiment of your everlasting bond. You can get it printed can place in the album or you can get them done electronically with all your quotes and poems. Your mom would for sure spend hours and hours of her time going through the memory lane of all the special moments in your personalized gift.
Shower your mom on this mother's day with rose gifts from Infinity rose
Celebrate the upcoming Mother's day with a stunning rose gift or a rose gift pack from Infinity rose. Each of these unique pieces of rose gifts is designed for special people in your life. So this is the best gift for your mom to make it an unforgettable day for her. She would treasure this gift for many more years.
Discover the amazing creations of various rose gifts dipped in pure gold, silver, platinum, and other precious metals. You can get these stunning pieces of roses through the Infinity rose website or visit the stores. Infinity rose offers warm, carefully designed feminine rose gifts for all the amazing women out there. These stunning beauties would be a unique way to remind of this special day to your mom which comes with loving memories you had with her.
Gifts for the Mother's day
Even though there are various types of gifts that you can get to your mom, a rose gift would always outstand from the rest of the gifts. A green rose gift dipped in pure gold would be the best gift you can get to her on Mother's Day. It is a timeless gift that is best to show your gratitude and love to your mom.
In case if you are looking for a unique gift to celebrate her first mother's day, grab a gold-dipped red rose which comes in a glass lid display case. It is the best gift to express your true love and affection while congratulating her for been blessed with a little one. She would keep it close to her heart forever.
Just like your mom, your grandma would always have a place in your heart for being the second mother. so why don't you make this mother's day special for her with an unforgettable rose gift which comes in the colors of green or pink? She would treasure this amazing gift for years.
Mother's day comes once every year, so make sure you plan everything perfectly and give her some lovely memories to treasure for all the years to come. Though the mother's day comes once a year, the love you have for her is never-ending. Make every second you spend with her count. Visit the Infinity rose stores or the website for all the exclusive offers this year.