How To Plan A Romantic Date On Valentine's Day 2020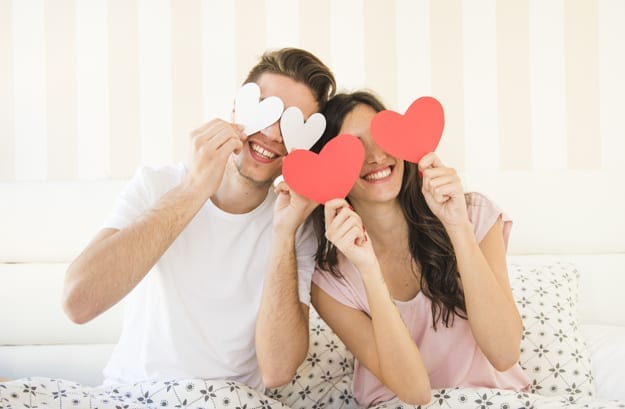 Romance is always in the air with Cupid the match maker breezing along looking for those who are smitten by the love bug. The moment Cupid sees two lovers he would waste no time in directing his arrow and shooting it through their hearts. Love blossoms thereafter and with undying love professed they would look forward to eternal bliss. Love needs to be nurtured and gifts need to be exchanged if two souls are to keep the fire inside them burning to take their love through to eternity. 
The day reserved for all lovers is the universally famous and equally acknowledged Valentine's Day. On this day all lovers and all those looking for love would bring their heart beats to a crescendo to seek the perfect match. If you are smitten with the love bug and Cupid has been kind on you don't waste any time make the best of the day. The date is reserved for all and Valentine's Day is celebrated with amorous ardor by everyone without any barrier. You just need to be young at heart if you are to kick up the mood and make this coming Valentine's Day, one to remember. 
A day to remember 
It is imperative that like every occasion your romantic date on Valentine's Day is also planned well ahead before you would share that special moment with your loved one. You would need to pick a place to share with your loved one but most of all select the perfect gift. Every occasion would have a gift to make it special and Valentine's Day would not be any different. You just need to pick the perfect gift which would sweep your loved one off her feet. The gift should depict your never ending love whilst also being one that would last till eternity. That would be a very tall order but such a gift is there just for you.
It is the gift that you present your loved one which would be remembered forever and that would be nothing but the everlasting Infinity Rose. Your gift would be an integral part of your date on Valentine's Day hence due consideration would need to be given to it. Roses have eternally been one of the most favored gifts to be presented to loved ones whether it would be on Valentine's Day or any other. Though roses have been favored they do not last more than a few days. But still roses have a special place in the hearts of many lovers and are sought after ardently to be gifted to loved ones anywhere around the world.
A gift for Valentine's Day like none other
The Infinity Rose is like none other because it would last a lifetime and more but still it is a rose and nothing else. It is a rose with a very special flavor attached to it. It wraps all the desires that a rose would have but still exude a beauty which no other roses would bring forth. The gift that you would give your loved one this Valentine's Day should be special beyond limitations. The more special the gift is it would ensure better chances that you could have her close to you forever. Such a gift would be nothing but an Infinity Rose. It is special in every way as they are made exquisitely by hand and brings out beauty at its best to keep any girl on their feet once you gift one to her.
Every Infinity Rose is a masterpiece in craftsmanship with every detail studiously looked into before it would reach its final destination. No stone is left unturned to ensure that every rose that carries the Infinity Rose name tag is a product of the highest possible standards. The process from growing the rose to the final presentation is carefully monitored to bring to you only the best product. Whilst the growing is of the highest standards with careful nurturing of the rose plant till it brings the roses to bloom the harvesting is extra special.
Only the best roses are harvested to pass through the stringent quality controls before it would reach you. No corners are cut to bring a substandard product hence you could be assured that it is only the best Infinity Rose would reach you. Quality is uppermost in production and every rose goes through a very stringent quality control process.
Hand crafted beauties
The plan for your romantic date on Valentine's Day would not be complete if you have not included the gift to your loved one. To get your hands on that special gift you would not have to look far because close at hand is the best ever you could get which would be an Infinity Rose. Resplendent in a variety of specially selected colors which are hand painted on a natural rose this is beauty at its best. The process to ensure every detail is wrapped into the rose is quite elaborate and is fervently monitored and executed.
Carefully harvested and stringently controlled the rose that you would lovingly select would not be just any rose but an infinity rose that has eternity wrapped all around it. Presented in an exquisitely manufactured display case the rose would sit elegantly inside it to exude all the beauty it has to show. You could on the contrary opt for an Infinity Rose in a glass dome which would bring forth beauty every time it is beholden. Every detail is looked into bringing only the best roses which have passed the test of quality.
The date that you planned on Valentine's Day would bring out raves of excitement from your loved one when she sees the Infinity Rose with its elegant presentation. You would not ask for more when you see the excitement written all over her. She would love the eternal gift that you would give her which would seal your love and the relationship beyond. Hence before you plan your date on Valentine's Day ensure that you have ordered her choice of Infinity Rose and take it along with you. The happiness you would see in her eyes would be ample enough to make your date on Valentine's Day a very memorable one forever.